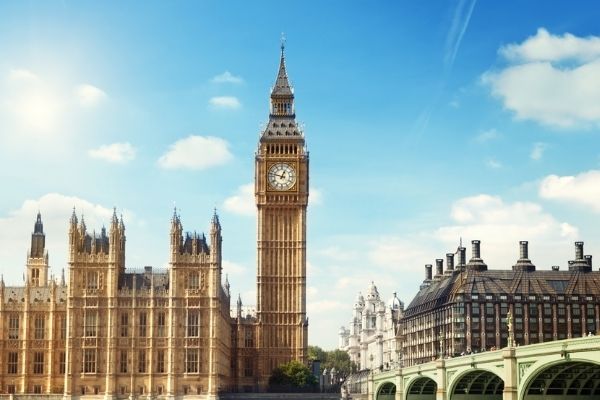 Student Visa Requirements in UK
Let us guide you through your UK student visa requirements & application process for your higher education.
UK student visa requirements for Vietnam students
The United Kingdom is home to some of the finest universities in the world. Being one of the significant study destinations that thousands of students apply to study, the United Kingdom has maintained its reputation by providing world-class infrastructure and education with the highest possible international standards. 
The United Kingdom is a hub for people from almost 140 nationalities, making it one of the world's most acceptable multicultural societies.
Here are the basic UK student visa requirements you need to meet to apply for student visa in UK
Education documents 
Financial requirements
English proficiency test scores
Sound Physical & Mental health
The visa type depends on the course selection. Here is the information on student visa UK requirements.
Short-term study visa:
The student visa UK requirements while applying for a Short-term study visa are:
A CAS ( Confirmation of acceptance for studies ) letter by the University that offered admission.
A Proof of financial statements to bear the living and study expenses in the UK.
 General student visa (Tier 4):
A General student visa (Tier 4) requirements are:
A CAS (Confirmation of Acceptance for Studies) letter by the University that offered admission.
A Proof of financial statements to bear the living and study expenses in the UK.
Students can pay the healthcare surcharge to access the National Health Service (NHS) to avail of the United Kingdom's health benefits.
UK student visa documentation checklist
A valid passport.
Financial documents in support that covers the expenses for the duration of your course.
A CAS (Confirmation of Acceptance for Studies) reference number.
Passport-sized color photographs.
Tuberculosis screening (if required).
ATAS (Academic Technology Approval Scheme) clearance certificate. 
UK student visa application process
The UK Study Visa application procedure starts with collecting a 'confirmation of acceptance for studies' (CAS) letter. 
Supporting documents, funds to cover your course fees, etc. must be kept handy before applying online.
Get registered and create an account on the official UK Visa website.
Fill in the online application form, take a copy, sign your completed form, and book an appointment at the visa application center. 
Once you complete the online application, you will receive a confirmation message with your application number.
Pay your application fee by reaching out to the bank branches or through Demand Drafts. You also can pay your visa application fee online using a Visa or MasterCards.
Visit the visa application center on the appointed date and submit your application and facial photograph and fingerprints.
UK point-based visa system
Students should be aware of the UK Visa point-based system, which is essential for applicants to meet all the Immigration Rules. The total points should be 40 for a successful
student visa UK
application.
We're here to support you
When it comes to visas, the process and outcomes can be very daunting for a lot of people. You need a team you can trust to give you the right guidance on documentation and process.
At AECC Global, we've got years of experience in handling visa applications. Requirements vary by country and change often. We are always updated about the changes and equipped to support you. While our counsellors can guide you on general visa documents if you are managing your own application, you have the support of our in-house migration agents if you need help with a more complex question, Fill in the enquiry form below!
To get in touch with our expert team, simply leave your details below and we'll call you for a FREE consultation.

To get in touch with our expert team, simply leave your details below and we'll call you for a FREE consultation.
What our students say about us
Don't just take our word for it, check out what our satisfied students are saying about us
I knew AECC through a friend's recommendation. Because at first, I was quite vague about the study abroad route, so I just called to ask about studying abroad. Unexpectedly, the counselors are so thoughtful (What I love most is that from consulting to support for admission and Visa application, all are free). Thanks to that, I have found my study path and my loving school. Thank you very much at AECC. "Slightly showing off _ I still have a scholarship"
With the Master of Nursing Practice program, I will be able to fulfill my career goal. The program involves intensified clinical practice, which I believe is the best way to enhance one's knowledge of the discipline. Activities which involve discussion of the global perspectives of nursing will equip me with knowledge to be a globally competitive nurse.
I will take Advanced Diploma of Information Technology at Southern Cross Education Institute as a continuation of the course I have studied here in the Vietnam that gained me a vocational education. I wanted to study this course because I know that what I will learn from their curriculum can be used to my advantage once I apply for a job in my home county or in Japan.  
I believe that the AHIC is the best place for me to get my education because their school's vision is directly aimed at overseas students of different nationalities, like myself. They are best-suited to provide me with well-rounded training that also considers cultural diversity. Through them, I am confident that I would be able to reach my full potential and achieve my goals in advancing my career.
Canberra Institute of Technology (CIT), which offers a course in Early Childhood Education and Care.  The institute has high quality education, which provides the most up -to-date techniques and effective teaching strategies, and I believe that is what I need to help me shape my career
AECC Global provided great assistance on my student visa application in Melbourne, Australia. They made sure that I was on the right track as I extended my visa and kept me updated on the application process. Additionally, the team has been very approachable and always there to answer all my queries.