How Much Money Do You Need to Study in Canada?

The cost of studying in Canada can vary depending on a number of factors, including the type of institution you attend (e.g., university, college, or technical school), the location of the institution, and the program you are enrolled in. In general, however, you can expect the tuition fees to range anywhere from
CAD 15,000 - CAD 30,000
per year for an undergraduate degree, and
CAD 10,000 - CAD 40,000
per year for a graduate degree.
Why Study in Canada from Vietnam?

Canada is a country with slick modern infrastructure, welcoming people, and a breathtaking natural environment unlike any other.
With over 9.9 million square kilometers of territory, Canada is the world's second-largest country, providing an astounding variety of activities and locations to visit for international students who study in Canada for Vietnam Student. It's also lush and green, accounting for 10% of the world's forest cover.
Having constantly been placed in the top 10 nations to live in since 1994, Canada offers the best study experience. It is also a welcoming environment for individuals of all nationalities.
The people of Canada are extremely friendly and hospitable. For a long time, people from various countries have been moving to Canada. As a result, Canada has a competitive advantage in terms of cultural diversity. Canada and Canadians value diversity and see it as a source of strength.


The cost of living for international students in Canada can vary depending on the location, as well as your personal lifestyle and spending habits.  It's important to budget for all of your expenses and to have a financial plan in place before you arrive in Canada.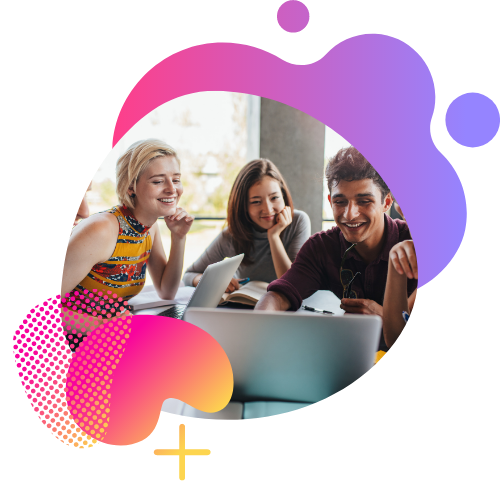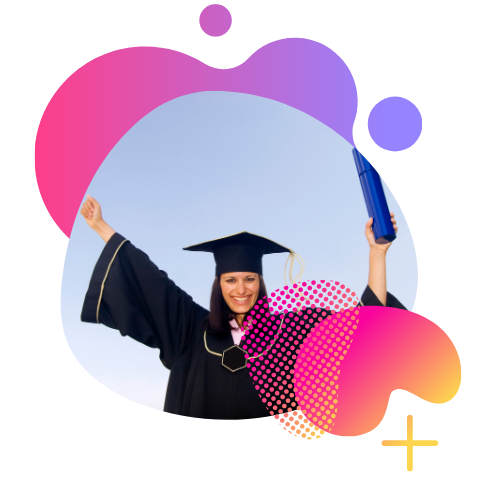 The Cost of Studying in Canada

What is the cost of studying in Canada? It is substantially less expensive than studying in other popular study destinations.
Canada offers a world-class educational system that is taught in both English and French, the two most commonly spoken languages on the planet. Students at Canadian universities will also benefit from the best study in Canada experience, with cutting-edge research laboratories and career guidance.

Depending on the degree ofal cost to study in Canada from Vietnam for an undergraduate course is usually around CA$25,000 per year*. More expensive degrees, such as engineering and medicine, can cost up to $28,000 per year on average. Furthermore, there are numerous scholarships available in Canada to apply for if you wish to save money.
Study Expenses in Canada for International Students

The average cost of studying in Canada for international students and their average tuition fees range from CAD 25,000 -  CAD 28,000  per year from undergraduate level to doctoral level degree courses.
| | Approximate Fees (in AUD) Per Annum |
| --- | --- |
| | |
| | |
| | |
| | |
| | |
When deciding whether or not to live on-campus, one of the most important things to consider is the cost. The average cost of living in Canada for on-campus housing is between
CAD 8,000 - CAD 10,000
per year.
 
Off-campus housing can be prohibitively expensive, but sharing accommodations will be less expensive. On average, you will need at least
CAD 400 per month
to live in Canada.
| Accommodation Expenses in Canada for International Students | |
| --- | --- |
| | |
| | |
| | |
Top Canadian Universities for Vietnamese Students
Canada is home to excellent universities – here is a list of some of the top universities in Canada that are known to have a strong reputation:
Mount Saint Vincent University

Trinity Western University

Vancouver Island University
Scholarships to Study in Canada
There are many scholarships available for students who want to study in Canada. Some of these scholarships are offered by the Canadian government, while others are offered by private organisations, educational institutions, and foundations. Here are a few options to consider:

Vanier Canada Graduate PhD Scholarship in Canada
Vanier Canada Graduate Scholarships are one of the most important scholarships offered to international students in Canada. This particular scholarship in Canada was brought in place to retain top-class doctoral students to put forth Canada as a global centre of excellence in higher learning and research fields.  

This scholarship focuses on any doctoral degrees or a joint MA with a PhD degree. The worth of this PhD scholarship in Canada is about CAD 50,000/year for 3 years.
Pierre Elliott Trudeau Foundation Doctoral Scholarships

A Canadian Government initiative, the Pierre Elliott Trudeau Foundation Doctoral Scholarship is offered by all recognised Canadian Universities, providing 15 scholarships  per year for international students wanting to enrol in PhD research programs (full-time). 

The value of this scholarship is up to CAD 60,000 per year for a maximum of 3 years (CAD 40,000 for tuition fees and living expenses, CAD 20,000 per year for travel & allowance).
Ontario Graduate Scholarship to Study in Canada
The Ontario Graduate Scholarship (OGS) funds students who join a course in one of the participating Canadian post-secondary institutions. 

In order to avail of this scholarship, interested students must have accepted an offer from an institution in Ontario and possess a student permit (visa).

The scholarship offers around CAD 10,000 - CAD 15,000 depending on the duration of the course. 
Student Visa Requirements
A student visa to Canada allows you to study at some of the country's best universities. The application fee for a student visa in Canada is approximately 150 CAD, and the process for international students to obtain a student visa in Canada can take anywhere from 130 to 180 days. The following are the Canadian student visa requirements for acquiring a study abroad Canada permit and a Canada student visa.
Become a student at one of Canada's universities or educational institutes.

You must have no criminal record.

Obtain a health check report to demonstrate your physical well-being.

It is necessary to produce a valid passport or travel document.

A document demonstrating your ability to pay for your living expenses and tuition.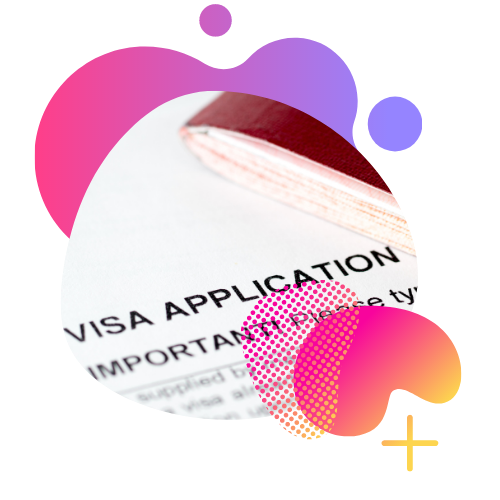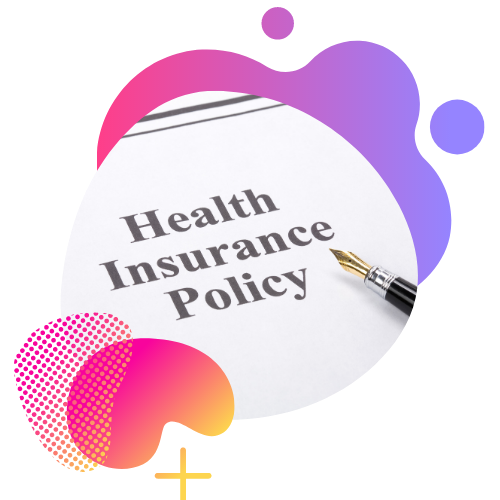 Student Health Insurance to Study in Canada from Vietnam student?

It is advantageous for international students to obtain Canadian student health insurance, which is known for its government-funded healthcare services. Student health insurance is mandatory and international student health insurance in Canada must be maintained while studying in Canada.
International students are covered by provincial health insurance in some provinces in Canada. This could be offered for free or for a fee. In provinces where student health cover is not available, you will be expected to acquire private insurance through institutions. If this is not an option, you can enrol in a mandated health plan.
Canada Student Visa Process
To study in Canada, you will need to obtain a student visa. Here is a general overview of the process:
Choose an institution:

First, you will need to choose an institution in Canada that you would like to attend. Make sure to research the program and the institution to ensure that it is a good fit for you.
Apply to the institution:

Once you have chosen a school, you will need to apply for admission. You will need to provide transcripts, test scores, and other documents as required by the school.
Get a letter of acceptance:

If your application is accepted, the school will send you a letter of acceptance. You will need this letter to apply for a student visa.
Apply for a student visa:

You will need to fill out a student visa application and submit it to the Canadian embassy or consulate in your home country. You will also need to provide documents such as your passport, a letter of acceptance, proof of financial support, and possibly a police clearance certificate.
Attend a visa interview:

You may be required to attend an in-person interview at the embassy or consulate as part of the visa application process.
Wait for a decision:

The visa processing time can vary, so it's important to apply as early as possible. Once your visa application is approved, you will receive a visa stamp in your passport.
Prepare to travel:

Once you have received your visa, you can start preparing to travel to Canada. Make sure to book your flight and make arrangements for accommodation and any other necessary travel arrangements.
Best Places to Study in Canada

According to a study performed by the CBIE (Canadian Bureau for Overseas Education), 60% of international students want to stay in Canada after graduation because of the benefits of studying in Canada. The reason for this popularity is that Canada's education system is world-renowned, and Canada is undeniably getting more popular as a study destination in recent years. The country has some of the greatest colleges in the world, attracting students who want to get a world-class education.
Also, it is not a fallacy to say that "Canadians are very friendly". Consider the fact that, since 1994, Canada has constantly placed among the top ten countries to live in.
Apart from academics, there is a lot to do in Canada, which is known for its culture and pleasant climate. Rich forests, crystal clear lakes, quaint snowy locations, and even ski slopes provide magnificent beauty.
The cities with the highest-ranking universities to study in Canada are:
Montreal

Toronto

Vancouver

Quebec City is a city in Canada.

Edmonton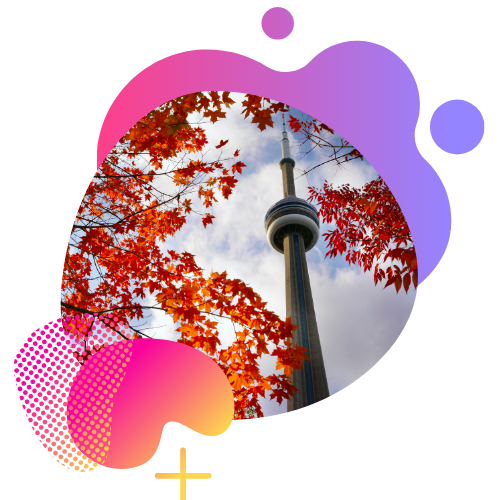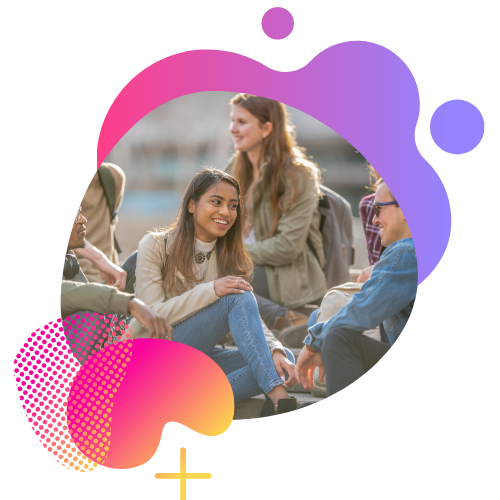 How Long is a Canadian Student Visa Valid?
A Canada student visa is generally valid for the duration of your studies in Canada. For example, if you are studying for a two-year associate's degree, your student visa will typically be valid for two years. If you are studying for a four-year bachelor's degree, your student visa will typically be valid for four years.
However, there are a few things to keep in mind:
You may be able to extend your student visa if you need more time to complete your studies.
You may be able to work while you study in Canada, but you will need to apply for a work permit. Your work permit will be valid for the same length of time as your student visa.
It's important to keep your student visa valid and to follow all the rules and regulations related to your visa.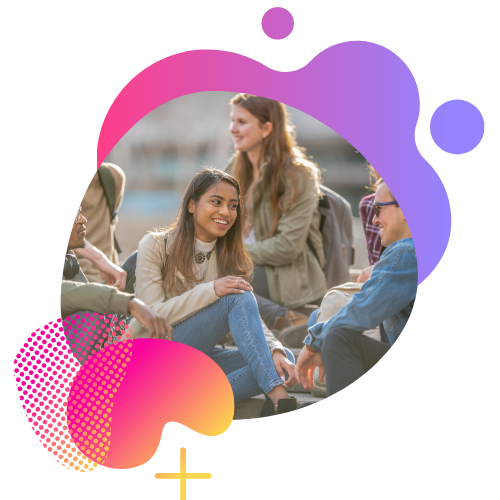 Top Courses to Study in Canada
Canada's educational excellence is well-known internationally. Students from all over the world prefer it. With 28 of Canada's universities listed among the top universities in the world by QS Rankings 2022, it's undeniably a great place for international students to study.
Furthermore, Canada's research and development efforts are prolific and constant, allowing the country to be recognised as one of the best study abroad destinations. Studying in Canada opens up a plethora of possibilities for you. One of them is the wide range of List of courses to study in Canada.
Here are a few of the most well-known:
Business Administration

Cybersecurity

Engineering Information Technology in Petroleum Engineering

Medicine and Health

Design of the Interior

Journalism and the media
5 Conditions for Studying in Canada:
To study in Canada, you will need to meet certain requirements, including:

1. Obtaining a study permit: Most international students will need a study permit to study in Canada. You can apply for a study permit online or on paper.
 2. Choosing a designated learning institution (DLI):
A DLI is a school that is approved by a provincial or territorial government to host international students. You will need to choose a DLI and apply to study there.

3.Meeting language requirements:
You may need to provide proof of your English or French language skills as part of your study permit application. This can be in the form of a language test (such as IELTS or TOEFL) or by providing transcripts from a previous academic program that was taught in English or French.


4. Having sufficient funds:
You will need to demonstrate that you have enough money to cover your tuition fees and living expenses while you are studying in Canada. This may include providing proof of financial support from your parents or a sponsor.

5. Meeting other requirements:
Depending on your country of origin, you may need to provide additional documents as part of your study permit application, such as a police clearance certificate or a medical exam. You may also need to obtain a visa to enter Canada.
It's important to carefully review the requirements for studying in Canada and start the process well in advance of your intended start date.
Entry requirements and a step-by-step guide to study in Canada
Canada has a stringent visa system in place, but we can help guide you through the process & Canadian student visa requirements and give you the best chance to study abroad in Canada and succeed.
Register yourself by filling out the inquiry form on this page and get a free counselling session with our education counsellor. Get some insights based on your preferences.

Apply to institutions with our help (we have great working relationships with Canadian universities)

Sit for IELTS or any applicable examinations

Receive institution offer letter

Pay tuition fee

Prepare & lodge visa documents

Undergo medical & biometric examination

Collect visa grant letter

Pre-departure briefing

Purchase of flight tickets & go!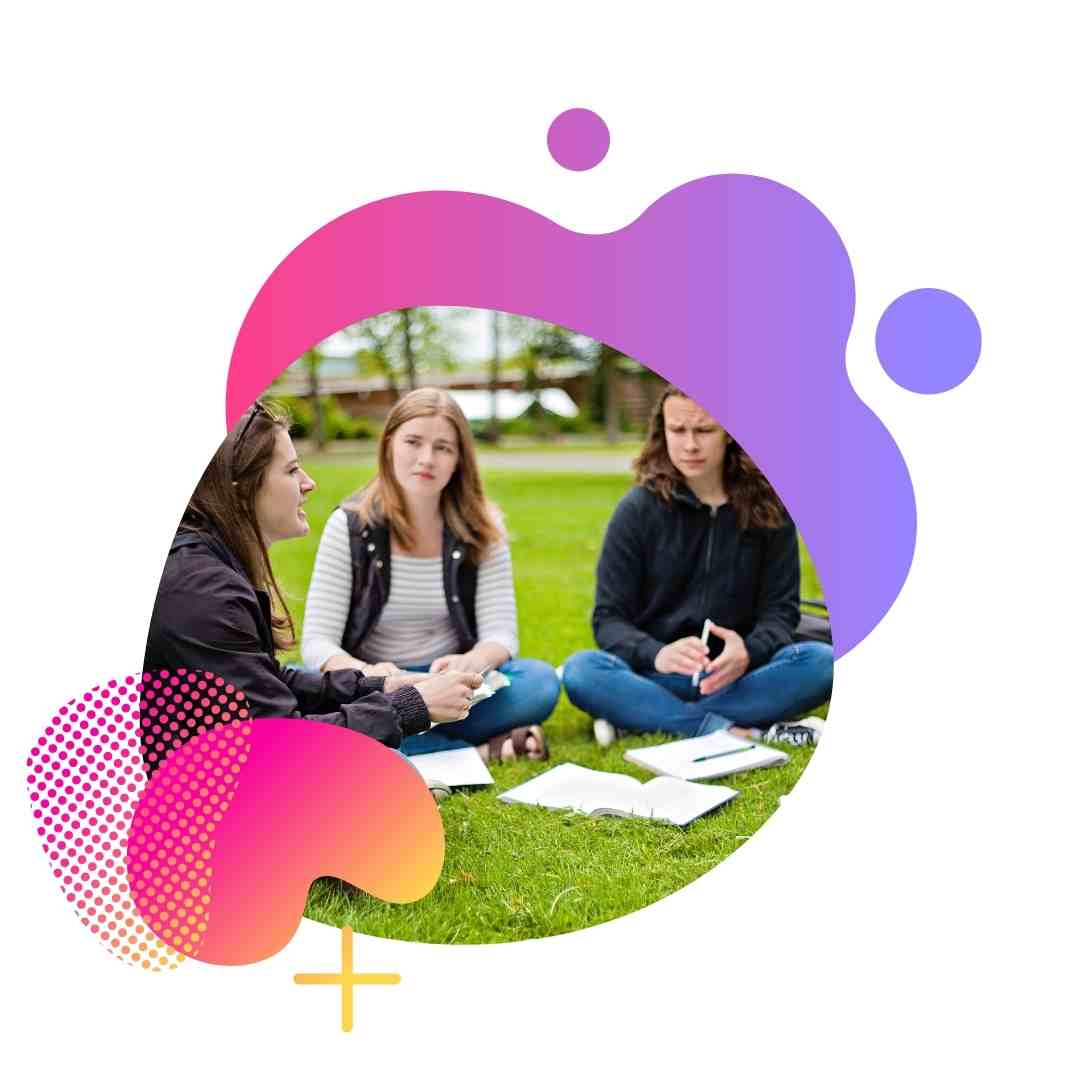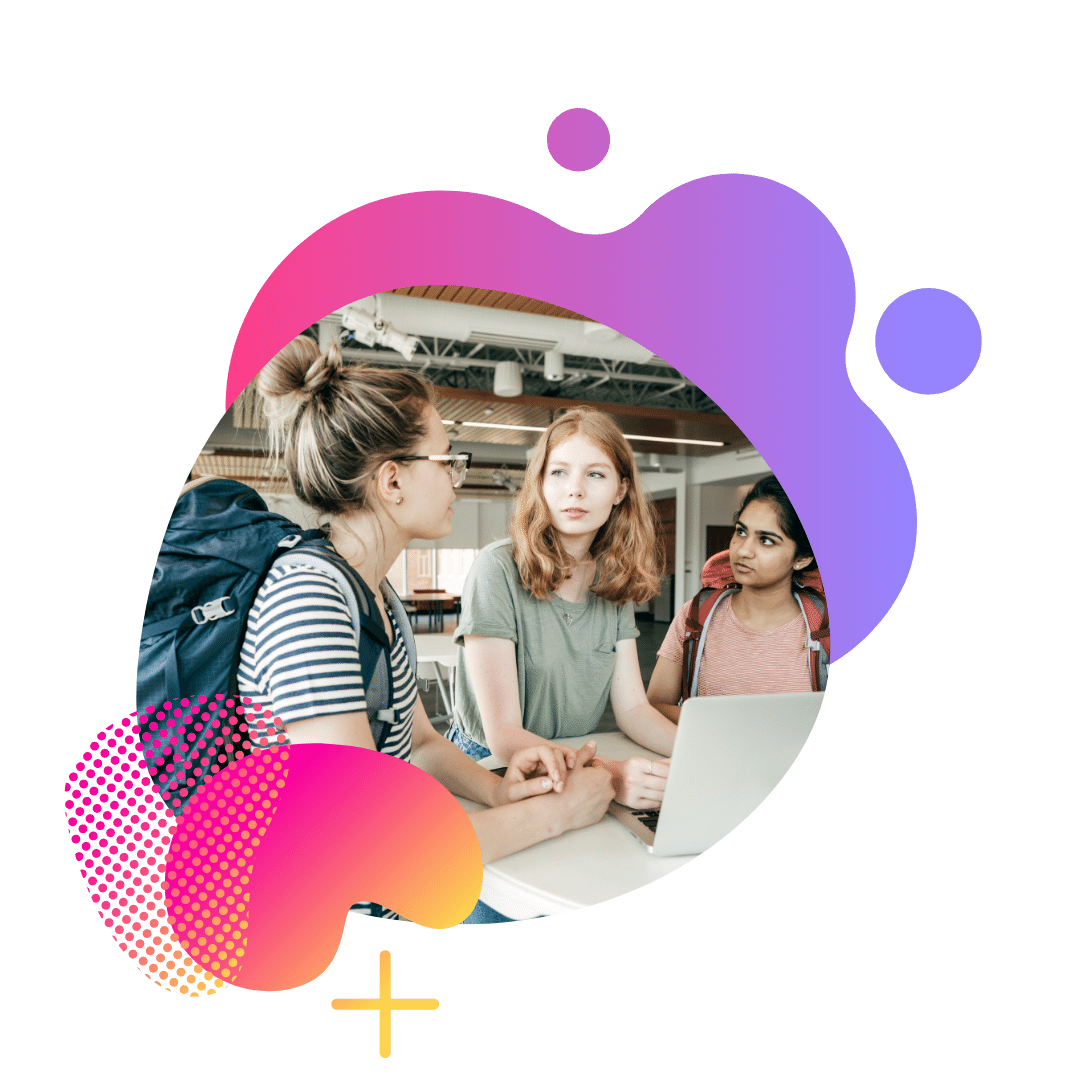 Top 5 Reasons to Study in Canada:
There are many reasons to consider studying in Canada, some of which are entailed below:
High-quality education -

Canada is known for its high-quality education system, and its universities are consistently ranked among the best in the world.

Diverse culture -

Canada is a diverse and welcoming country. International students will have the opportunity to experience a unique blend of cultures.

Affordable Fees -

Tuition fees for Vietnamese students in Canada are generally lower than those in other countries, such as the United States and the United Kingdom.

Work opportunities -

Vietnamese students in Canada can work while they study, which can help offset the cost of their education and provide valuable work experience.

Post-study work opportunities -

After completing their studies, international students can apply for a work permit, which can provide a pathway to permanent residency in Canada.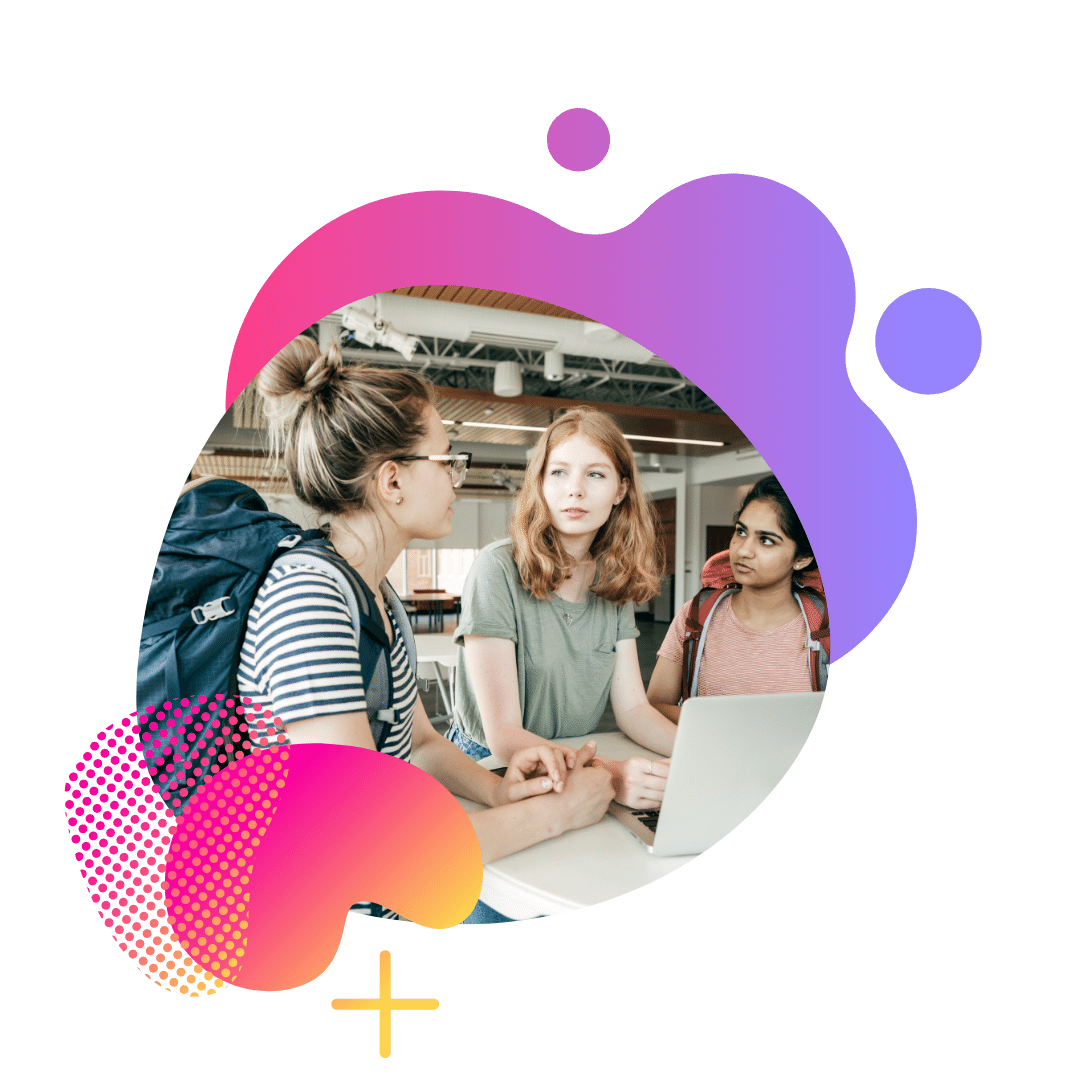 International Student Scholarships to study in Canada

As more students express an interest in studying in Canada, the country now allows international students to work while studying there, as long as they follow certain regulations and criteria. International students will be able to apply for a variety of scholarships to study in Canada to assist them to support their studies.
The government of Canada and many post-secondary schools provide students with various sorts of scholarships to study in Canada, grants, or bursaries to help them pay for their studies. This attracts a big number of international students who want to study in Canada for better education and quality of life.
Here is a list of a few scholarships for international students to study in Canada.
Canada-ASEAN Scholarships and Educational Exchanges for Development (SEED)

Vanier Canada Graduate Scholarships

Pierre Elliott Trudeau Foundation Doctoral Scholarships
How do I write a study plan for study abroad?
There are many reasons to study abroad, both personal and academic. But it is important to plan early, to make sure that studying abroad fits into your academic plan. Here are some tips:
Start planning early - The sooner you start, the better.

Research your curriculum - See how studying abroad can fit into your degree program.

Find the right program. There are many options out there. Find one that suits your needs and interests.

Look for research opportunities. Studying abroad can be a great opportunity to do research in another country.
What are the reasons to study in Canada?
What are the requirements needed to study abroad in Canada?
How much does it cost to study in Canada?
Can I study in Canada without IELTS?
Our Canada Student Placement Services
Register With AECC Global By Filling the Enquiry Form On This Page And Talk With An Education Counsellor
Apply To Institutions With Our Help (We Have Great Working Relationships With Many Canadian Universities)
Sit An IELTS Or Any Applicable Examinations
Receive Institution Offer Letter
Pay Tuition Fee
Prepare & Lodge Visa Documents
Collect Visa Grant Letter
Pre-Departure Services At AECC Global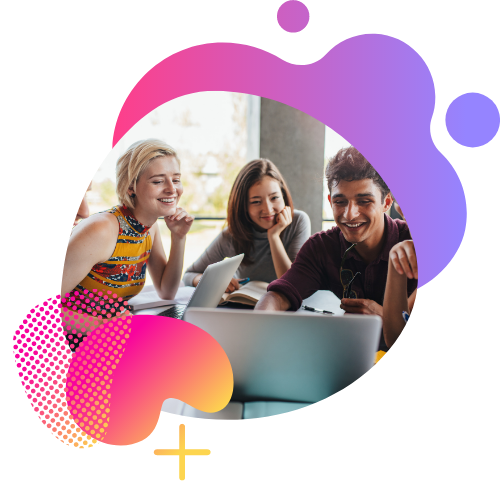 To get in touch with our expert team, simply leave your details below and we'll call you for a FREE consultation.

To get in touch with our expert team, simply leave your details below and we'll call you for a FREE consultation.
What our students say about us
Don't just take our word for it, check out what our satisfied students are saying about us
I knew AECC through a friend's recommendation. Because at first, I was quite vague about the study abroad route, so I just called to ask about studying abroad. Unexpectedly, the counselors are so thoughtful (What I love most is that from consulting to support for admission and Visa application, all are free). Thanks to that, I have found my study path and my loving school. Thank you very much at AECC. "Slightly showing off _ I still have a scholarship"
With the Master of Nursing Practice program, I will be able to fulfill my career goal. The program involves intensified clinical practice, which I believe is the best way to enhance one's knowledge of the discipline. Activities which involve discussion of the global perspectives of nursing will equip me with knowledge to be a globally competitive nurse.
I will take Advanced Diploma of Information Technology at Southern Cross Education Institute as a continuation of the course I have studied here in the Vietnam that gained me a vocational education. I wanted to study this course because I know that what I will learn from their curriculum can be used to my advantage once I apply for a job in my home county or in Japan.  
I believe that the AHIC is the best place for me to get my education because their school's vision is directly aimed at overseas students of different nationalities, like myself. They are best-suited to provide me with well-rounded training that also considers cultural diversity. Through them, I am confident that I would be able to reach my full potential and achieve my goals in advancing my career.
Canberra Institute of Technology (CIT), which offers a course in Early Childhood Education and Care.  The institute has high quality education, which provides the most up -to-date techniques and effective teaching strategies, and I believe that is what I need to help me shape my career
AECC Global provided great assistance on my student visa application in Melbourne, Australia. They made sure that I was on the right track as I extended my visa and kept me updated on the application process. Additionally, the team has been very approachable and always there to answer all my queries.