Study Psychology to impact change and build a highly satisfying career
Psychology is a multifaceted scientific study of the mind and behavior. The term psychology is derived from the Greek word 'psyche' meaning 'soul' and logy denoting the study of the concepts of the soul. It gives us a deeper understanding of our thoughts, feelings, behaviors and beliefs. It is a highly diverse and integrative science. Here are the major schools of thought in psychology:  
Structuralism

Functionalism

Cognitive Psychology

Psychoanalysis

Behaviourism

Biological Psychology

Existential Psychology

Humanistic Psychology
A psychology degree prepares students for careers in various fields, including mental health, education, counseling, research, and applied fields.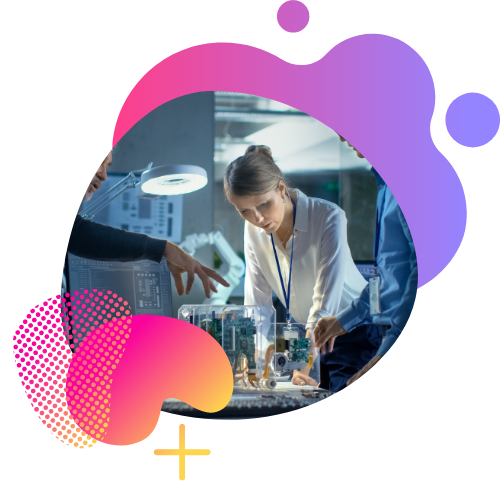 Counseling Psychologists help clients with mental health issues by understanding their personal issues and helping them manage stress to enhance their wellbeing. People of all categories and backgrounds fall under the orbit of Counseling Psychologists. From individual, group (including couples and families), workplace disputes redressal, to organizational, institutional, and community wellbeing counseling, they help address all kinds of mental health issues. 
Clinical Psychologists address behavioral and mental health issues faced by individuals like stress reactions, interpersonal or social dysfunctions, substance abuse, intellectual, cognitive and neurological conditions. Their primary work opportunity is with medical institutions focusing on mental health. 
Educational psychologists study how people learn. They explore the cognitive, behavioral, emotional, and social influences on the learning process including teaching methodology, instructional processes and an individual's subjective difference in learning. Educational psychologists work with educational institutions, administrators, teachers, and students to analyze to help them learn and teach better. 
Forensic Psychologists aid criminal investigations by understanding psychological problems associated with criminal behavior, and help with the treatment of law offenders and juveniles. Forensic Psychologists work in the legal arena across the different departments of the criminal justice system. The results or outcomes of their work might be used as evidence in courts and influencing legal actions. 
Social psychologists study the impact of social influence, social perception and social interaction on individual and group behavior. A vast majority of social psychologists focus on conducting research on human behavior and therefore have a big role in community service and development with rewarding career opportunities in the public sector.
Developmental psychologists study human growth and changes spanning their lifetime, including physical, cognitive, social, intellectual, perceptual, personality and emotional growth. Developmental psychologists find career opportunities in educational institutions, health care facilities and public policy influencing. 
Organizational or Industrial Psychology
Organizational psychologists study human behavior and interactions between people at the workplace. They enable better working conditions for employees and thereby improve the organization's overall functioning.  
Quantitative psychologists study and develop the methods and techniques to measure human behavior and other attributes through statistical and mathematical modeling of psychological data. Quantitative psychologists use psychology to determine the impact of programs implemented by governments and public institutions. They serve as experts in program evaluation at research centers, universities and colleges across the globe.
How long does it take to complete a Psychology degree?

There are 5 degrees of education for psychologists.
Associate degree - An associate degree in psychology is a 2 year undergraduate-level degree prior to the Bachelor's degree. An Associate Degree can qualify you for certain social work jobs, such as a casework aide or a counselor's assistant.
Bachelor's degree -

A bachelor's degree in psychology is a 3 or 4 year undergraduate-level degree. Many universities offer a B.A or B.S degree in psychology and this qualifies you for the entry level jobs like case managers, psychiatric technicians, career counselors and rehabilitation specialists. You can also find career opportunities in areas of sales, management, and teaching.

Master's degree - A master's degree in psychology is a 2 or 3 year graduate level degree post the Bachelor's degree. With an M.A or an M.S degree, graduates can qualify for careers in a range of segments, including mental health services, teaching, government agencies, and business fields. 
PhD -

A PhD or doctor of philosophy in psychology, is a research oriented doctoral-level degree post the graduate degree. On choosing a specialization, such as, Clinical or Counseling Psychology you could pursue a career in psychotherapy, while other specializations like social, developmental, experimental or organizational psychology would help you land a career in teaching, research or allied areas.

PsyD. -

Doctor of psychology (Psy.D.), is a 4-7 year degree that is an alternative to Ph.D. With focused approach on the professional practice of psychology, a PsD in Clinical or Counseling Psychology qualifies you to diagnose and treat mental disorders, conduct psychological tests, and provide psychotherapy to patients.
Why study psychology abroad?
Student life is about making experiences count on a professional and personal front. Be it understanding yourself or others, studying psychology abroad offers cultural immersion and in-depth learning paving the way for holistic growth and professional development. The science of psychology enables trans-cultural learning experience from multiple perspectives opening up effective pathways for impacting change and contributing to overall community wellbeing.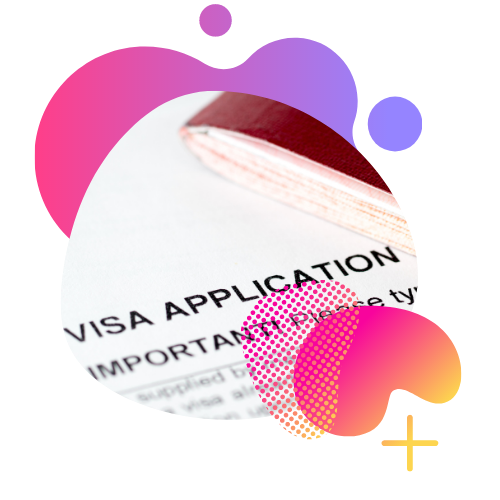 Where to study psychology abroad?
Here are some of the top universities around the globe for you to study psychology. The cultural diversity at these universities are a great factor that contributes to sound learning.
| | |
| --- | --- |
| University | Country |
| University of Queensland | Queensland, Australia |
| Duke University | Durham, United States |
| The Australian National University | Canberra, Australia |
| University of Auckland | Auckland, New Zealand |
| University of Western Australia | Perth, Australia |
| Brown university | Providence, United States |
| Cardiff University | Cardiff, United Kingdom |
| University of Bristol | Bristol, United Kingdom |
| Macquarie University | Sydney, Australia |
| University of Leeds | Leeds, United Kingdom |
| Victoria University of Wellington | Wellington, New Zealand |
| Deakin University | Burwood, Australia |
Cost of Studying Psychology in Popular Study Destinations Abroad
The fees to pursue psychology depends on various factors like type of programme and course, university chosen, lifestyle and preferences. A major portion of the cost of study is calculated considering the tuition fee and the cost of living. The cost of living entails all essential amenities such as transportation, housing, food, stationery, study materials etc.
| | | |
| --- | --- | --- |
| Country | Average Tuition Fee | Average Cost of Living |
| Australia | 10,000- 30,000 AUD | 1000 - 2,500 AUD per month |
| New Zealand | 22,000 - 45,000 NZ$ | 2,000-3,000 NZ$ per month |
| UK | 20,000 - 50,000 GBP | 600-800 pounds per month |
| USA | 35,000-50,000 USD | 1,000 - 3,000 USD per month |
Is Psychology right for you? - Take a Personality Assessment Test or Speak with AECC's Experts to know if you are well suited for a degree in psychology and the best places for you to study.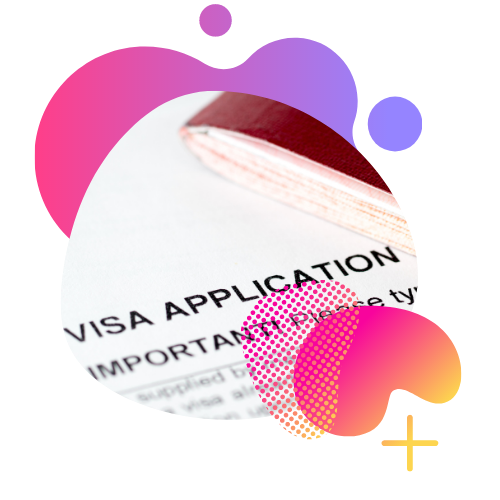 What do I need to secure a student visa?
Entry requirements for your education vary from country to country, but you can rest assured that our expert counselors at AECC will help you through your study-abroad journey.
When it comes to visas, the process and outcomes can be very stressful for a lot of students. But worry not! At AECC, we have years of experience in helping students with every type and class of visa including student visas, partner visas and skilled independent visas. Our visa experts will support you throughout the entire visa application process.
For obtaining a student visa, you'll need the following documents:
A valid passport for the duration of your study abroad

Offer letter from the selected university/institution

Meet the minimum English proficiency requirements, whether using the Pearson Test of English Academic (PTE Academic), IELTS or TOEFL. A minimum entry score starts at 50 but can vary dramatically depending on the course or institution

Evidence of access to sufficient funds

Evidence of Overseas Student Health Cover/Insurance which vary from country to country

All other relevant documents listed on the Immigration and Border Protection visa checklists of the chosen country
Psychologists in today's world
Psychologists are in demand across different industries as an understanding of human behavior is key in the research & development of any product or service. Be it governments, corporates, enterprises or businesses, the services of psychologists benefit all kinds of institutions. 
With increasing emphasis on mental health, most organizations have woken up to the need for caregivers and creating safe spaces. Owing to their importance worldwide, there's a steady increase in the salary potential for psychologists and mental health professionals in most countries. If you are someone with great passion for people and communities, an education in psychology can help you make a significant impact on people's lives and achieve measurable outcomes in community wellbeing.
Need help because your circumstances have changed?
Studying can be challenging – and if circumstances have changed that make it even more difficult to stick with your current course. Feel free to approach us and we might be able to suggest an alternative, or help you find a way to finish your course with our support.
Get the best advice regarding credit from prior studies
If you've already completed some units in a similar field and want credit towards your program, we can help with that. It can help in shortening your course duration and cut down your costs, giving you more time for practical training and to make the best of your experience as an international student.
To get in touch with our expert team, simply leave your details below and we'll call you for a FREE consultation.

To get in touch with our expert team, simply leave your details below and we'll call you for a FREE consultation.
What our students say about us
Don't just take our word for it, check out what our satisfied students are saying about us
I knew AECC through a friend's recommendation. Because at first, I was quite vague about the study abroad route, so I just called to ask about studying abroad. Unexpectedly, the counselors are so thoughtful (What I love most is that from consulting to support for admission and Visa application, all are free). Thanks to that, I have found my study path and my loving school. Thank you very much at AECC. "Slightly showing off _ I still have a scholarship"
With the Master of Nursing Practice program, I will be able to fulfill my career goal. The program involves intensified clinical practice, which I believe is the best way to enhance one's knowledge of the discipline. Activities which involve discussion of the global perspectives of nursing will equip me with knowledge to be a globally competitive nurse.
I will take Advanced Diploma of Information Technology at Southern Cross Education Institute as a continuation of the course I have studied here in the Vietnam that gained me a vocational education. I wanted to study this course because I know that what I will learn from their curriculum can be used to my advantage once I apply for a job in my home county or in Japan.  
I believe that the AHIC is the best place for me to get my education because their school's vision is directly aimed at overseas students of different nationalities, like myself. They are best-suited to provide me with well-rounded training that also considers cultural diversity. Through them, I am confident that I would be able to reach my full potential and achieve my goals in advancing my career.
Canberra Institute of Technology (CIT), which offers a course in Early Childhood Education and Care.  The institute has high quality education, which provides the most up -to-date techniques and effective teaching strategies, and I believe that is what I need to help me shape my career
AECC Global provided great assistance on my student visa application in Melbourne, Australia. They made sure that I was on the right track as I extended my visa and kept me updated on the application process. Additionally, the team has been very approachable and always there to answer all my queries.