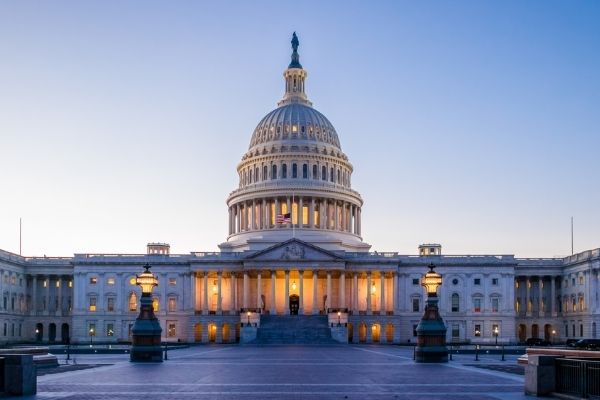 Student Visa Requirements in USA
Let us guide you through your USA student visa application process for your higher education.
USA student visa requirements for Vietnam students students
A front runner in numerous fields, a global trendsetter and a land with umpteen opportunities. This is the United States of America.
The USA is world-renowned for providing top-notch education. In fact, the Massachusetts Institute of Technology (MIT) ranks number one among the top Universities in USA the whole world. 
With the added benefit of a variety of opportunities, it is no surprise that the USA is the second most popular study destination for Vietnam students.
Institutions are not governed by a central authority like many other countries, but function autonomously. Accreditation is granted by independent accrediting bodies of national or regional levels. There are at least 4000 accredited institutions in the U.S.A.
To begin your study abroad journey, here are the important things you should know about the requirements for applying and getting your student visa for USA
Types of USA Student visa
F Student Visa: For those who wish to pursue a program at an accredited college or university, or study English at an English language institute.
M Student Visa: For those who wish to undergo a non-academic or vocational study or training. 
With either one of the above mentioned Visas, you can study in the U.S.A.
The USA student visa requirements:
Apply to a Student and Exchange Visitor Program (SEVP) approved school. Once your SEVP school accepts your enrollment, you will be registered for the Student and Exchange Visitor Information System (SEVIS).
Pay the SEVIS I-901 fee, after which you will be issued a Form I-20 from the SEVP approved school.
After this, you can apply for an F/M Student Visa at the U.S Embassy or Consulate. 
Note: The Form I-20 must be presented to the consular officer at the USA student visa interview.
USA Student Visa Interview
It is mandatory that you schedule an appointment for a USA student visa interview, in the country where you live, at the U.S Embassy or Consulate. Applying as soon as possible will be beneficial, as the waiting time may vary depending on the country, visa category and season.
New Students: F and M Student Visas can be issued 120 days prior to the start date for a course of study. However, you will be able to enter the country only 30 days before the start date.
Continuing Students: F and M Student Visas may be issued anytime as long as you are currently pursuing a course of study in a SEVP approved institution and registered in the SEVIS. You can also enter the country at any time.
The non-refundable visa application fees may have to be paid before the interview. 
The application fee is US $160.
USA Student Visa Required Documentation
Passport validation to the United States travel. Your passport should be valid for at least six months, beyond your period of stay in the United States.
Application fee payment receipt, if required to pay previously before the interview.
Certificate of Eligibility for Nonimmigrant (F-1 Visa) Student Status-For Academic and Language Students, Form I-20 
OR
Certificate of Eligibility for Nonimmigrant (M-1 Visa) Student Status for Vocational Students, Form I-20
Once the SEVP school has entered your information in the SEVIS database, you will be provided with a Form I-20. Your signature and the school's signature is required for the same.
It is also mandatory that you must be registered in the SEVIS database.
Optional Additional Documentation
You may be asked to provide evidence of:
Your academic record such as your transcripts, diplomas, degrees you completed. You will also need to provide standardized test scores required by the U.S Institution you are enrolling in.
Your intent to leave the USA upon completion of your course of study.
Financial means to pay your tuition, living expenses and travel costs.
We're here to support you
When it comes to visas, the process and outcomes can be very daunting for a lot of people. You need a team you can trust to give you the right guidance on documentation and process.
At AECC Global, we've got years of experience in handling visa applications. Requirements vary by country and change often. We are always updated about the changes and equipped to support you. While our counsellors can guide you on general visa documents if you are managing your own application, you have the support of our in-house migration agents if you need help with a more complex question, Fill in the enquiry form below!
To get in touch with our expert team, simply leave your details below and we'll call you for a FREE consultation.

To get in touch with our expert team, simply leave your details below and we'll call you for a FREE consultation.
What our students say about us
Don't just take our word for it, check out what our satisfied students are saying about us
I knew AECC through a friend's recommendation. Because at first, I was quite vague about the study abroad route, so I just called to ask about studying abroad. Unexpectedly, the counselors are so thoughtful (What I love most is that from consulting to support for admission and Visa application, all are free). Thanks to that, I have found my study path and my loving school. Thank you very much at AECC. "Slightly showing off _ I still have a scholarship"
With the Master of Nursing Practice program, I will be able to fulfill my career goal. The program involves intensified clinical practice, which I believe is the best way to enhance one's knowledge of the discipline. Activities which involve discussion of the global perspectives of nursing will equip me with knowledge to be a globally competitive nurse.
I will take Advanced Diploma of Information Technology at Southern Cross Education Institute as a continuation of the course I have studied here in the Vietnam that gained me a vocational education. I wanted to study this course because I know that what I will learn from their curriculum can be used to my advantage once I apply for a job in my home county or in Japan.  
I believe that the AHIC is the best place for me to get my education because their school's vision is directly aimed at overseas students of different nationalities, like myself. They are best-suited to provide me with well-rounded training that also considers cultural diversity. Through them, I am confident that I would be able to reach my full potential and achieve my goals in advancing my career.
Canberra Institute of Technology (CIT), which offers a course in Early Childhood Education and Care.  The institute has high quality education, which provides the most up -to-date techniques and effective teaching strategies, and I believe that is what I need to help me shape my career
AECC Global provided great assistance on my student visa application in Melbourne, Australia. They made sure that I was on the right track as I extended my visa and kept me updated on the application process. Additionally, the team has been very approachable and always there to answer all my queries.