Australia is a modern, democratic country with great healthcare, world-class educational institutions and geography that's like no place else on earth.
Being a safe location with a high standard of living, Australia is a wonderful place to study and explore, making it the 3rd most popular study destination in the world for international students. The country's vibrant lifestyle, warm culture, and exceptional educational facilities have drawn students worldwide consistently.
The Education System in Australia
Here's why Studying in Australia is a great choice:
Universities in Australia

 are rated amongst the best in the world, with 8 of them ranked in the Top 100 
The Australian University system is even better than Germany and New Zealand (9th in the world)
Most universities are located in capital cities that rank in the top 30 most liveable cities for students
Over $ 200,000,000 is spent annually on international scholarships by the Government
A huge number of international students choose Australia each year as their study destination, owing to its welcoming environment.
Rest assured, with a great education system in place, you can live, study and experience a culture with plenty of tourist attractions and well-equipped transportation facilities.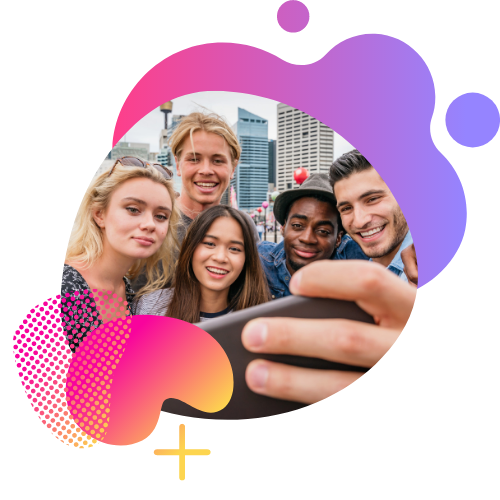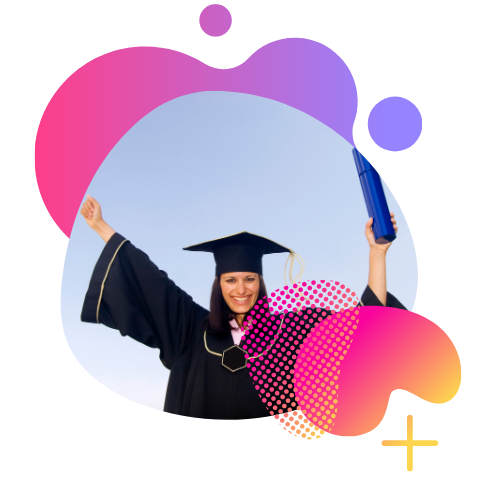 The Cost of Studying in Australia
Whilst not remarkably economical, the cost of studying in Australia isn't as expensive as some of the other western countries. As an international student, you'll be expected to pay for your tuition in advance for each study period.

Here are some examples of course costs, listed in Australian dollars:
School – up to AU $ 30,000 per year
English language studies – around AU $3,800 per week depending on course length
Vocational Education and Training (Certificates I to IV, Diploma and Advanced Diploma) – AU $4,000 to $22,000
Undergraduate Bachelor Degree – AU $15,000 to $33,000*
Postgraduate Master's Degree – AU $20,000 to $37,000*
Doctoral Degree – AU $14,000 to $37,000*
* Note: this doesn't include high-value courses like veterinary or medical.
Student Visa Requirements
Australia has a stringent visa system in place, but with the right guidance, you will be able to walk your way through the process with ease. 
To acquire the student visa, you must have enrolled in a course of study in Australia and show evidence of your financial capacity to pay the course fee and support yourself throughout your stay. Students under the age of 18 can also bring their parents to stay with them. Here is the process flow to apply for and obtain a student visa. 
Here's how it works:
Register with AECC Global and talk with an education counsellor
Apply to institutions with our help (We have a great working relationship with every one of them)
Take IELTS test
Receive offer letter from the institution
Collect your Australian Student visa documents
Pay tuition fee and receive your eCoE
Lodge student visa medical
Collect visa grant letter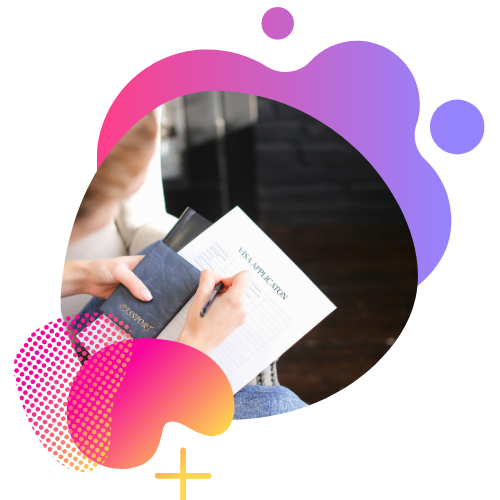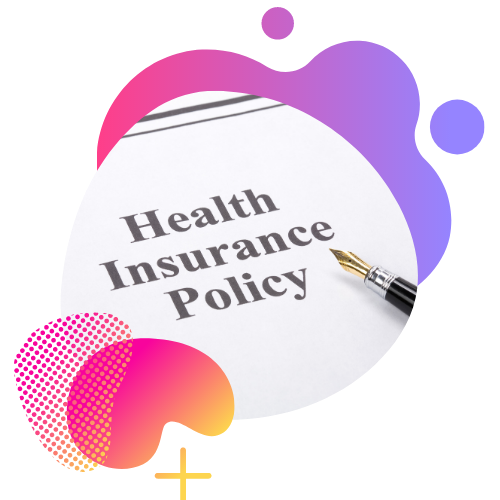 Student Health Insurance to Study in Australia
All
international students in Australia who have moved for
studies must have an Overseas Student Health Cover (OSHC). The health cover must be valid and active throughout their stay in Australia. If your family members are accompanying you, they should have a health cover too.
OSHC is one of the prerequisites to apply for the student visa. It is one of the documents you enclose while applying for the student visa. Apart from the fact it is mandatory, OSHC is very beneficial as it covers a wide range of medical expenses.
Healthcare system is very robust in Australia and it is costly also. Therefore purchasing OSHC is a smart financial decision. There are multiple players who provide this health insurance and it normally costs between AU $450 – AU $600 based on the plan you opt for.
Best Places to Study in Australia
Australia has some of the best cities in the world in terms of having the best universities, and also in offering the best environment for international students to live in. Melbourne, Canberra, Perth, Adelaide, Sydney, Brisbane are some of the truly world-class cities in Australia that are well-connected to the other parts of the world and are widely known for safety and diversity.
Students can explore online or with the help of our counsellors the
best universities in Australia
and shortlist the most favourable ones and apply. Except for Sydney, Melbourne and Brisbane, the other cities in Australia are designated as regional cities and students who choose to study in these cities can avail amazing benefits such as special scholarships, extra PR points, and an extended stay in the country after studies.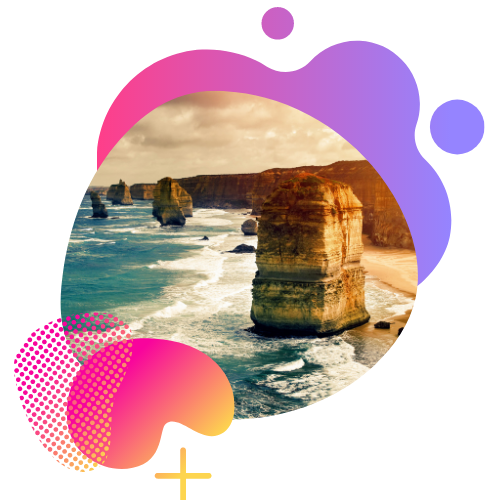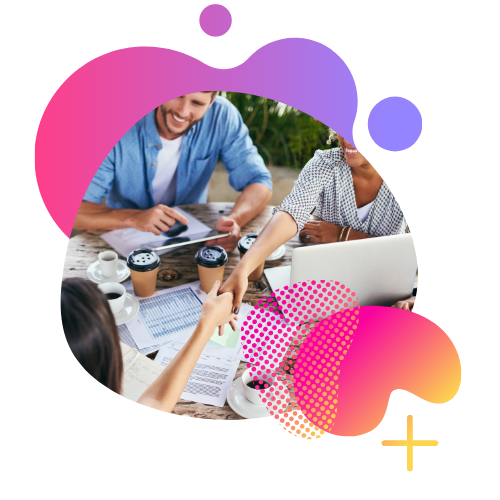 Top courses to study in Australia
Top Universities in Australia offer a wide range of study choices for international students to pursue. Right from popular choices like Medicine, Engineering, Business and Science, to some of the rare choices like performing arts, theology, eastern medicine, there are best universities in Australia for international students for almost every other course.
International students in Australia can study certificate courses, diplomas, Bachelors, Masters and Doctoral degrees. The programmes are designed in a way to give in-depth theoretical knowledge enhanced by practical learning.
Additionally, internships and industry engagement are integral parts of learning in Australia. Therefore, when you graduate, you will be ready to compete and excel in a career field of your choice and thrive amongst some of the finest professionals in the industry and other competent overseas graduates.
Our Australia Student Placement Services
Australia has a stringent visa system in place, but we can help guide you through the process and give you the best chance of success.
Here's how it works:
Register With AECC Global By Filling the Enquiry Form On This Page And Talk With An Education Counsellor
Sit For An English Test (PTE-A/ IELTS) And Gather Other Requirements
Apply to institutions
Receive Institution Offer Letter
Collect Student Visa Documents
Pay Tuition Fee And Ecoe
Lodge Student Visa Medical
Collect Visa Grant Letter
Pre-Departure Services At AECC Global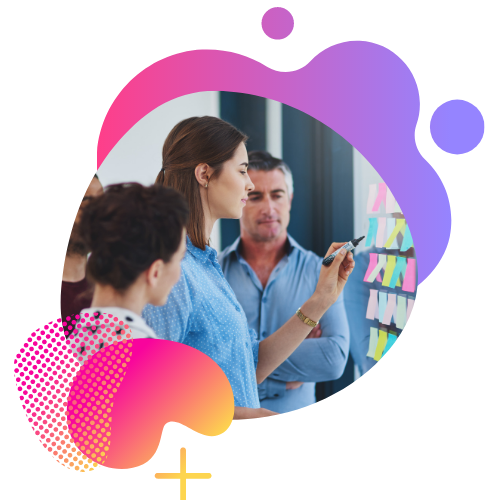 To get in touch with our expert team, simply leave your details below and we'll call you for a FREE consultation.

To get in touch with our expert team, simply leave your details below and we'll call you for a FREE consultation.
What our students say about us
Don't just take our word for it, check out what our satisfied students are saying about us
It has come to my knowledge that Australia are popular for becoming rank 3rd for accommodating international students. In top 100 colleges of the world, several of them can be found in Australia that provides a high quality of education. In addition, it is known for having a multi- cultural society that will benefit in my personal and social development.
With the Master of Nursing Practice program, I will be able to fulfill my career goal. The program involves intensified clinical practice, which I believe is the best way to enhance one's knowledge of the discipline. Activities which involve discussion of the global perspectives of nursing will equip me with knowledge to be a globally competitive nurse.
I will take Advanced Diploma of Information Technology at Southern Cross Education Institute as a continuation of the course I have studied here in the Philippines that gained me a vocational education. I wanted to study this course because I know that what I will learn from their curriculum can be used to my advantage once I apply for a job in my home county or in Japan.  
I believe that the AHIC is the best place for me to get my education because their school's vision is directly aimed at overseas students of different nationalities, like myself. They are best-suited to provide me with well-rounded training that also considers cultural diversity. Through them, I am confident that I would be able to reach my full potential and achieve my goals in advancing my career.
Canberra Institute of Technology (CIT), which offers a course in Early Childhood Education and Care.  The institute has high quality education, which provides the most up -to-date techniques and effective teaching strategies, and I believe that is what I need to help me shape my career
AECC Global provided great assistance on my student visa application in Melbourne, Australia. They made sure that I was on the right track as I extended my visa and kept me updated on the application process. Additionally, the team has been very approachable and always there to answer all my queries.