Top Business Administration Streams - 2023

Digital Marketing

In today's workforce, digital marketing is one of the rapidly growing sectors. From corporates to small businesses, everyone is using digital platforms to reach their target audience and this has resulted in an increased demand for digital marketing professionals. A Business Administration degree with a specialisation in Digital Marketing will help you gain in-depth knowledge in various branches of digital marketing like content marketing, social media marketing, email marketing, and so on. You'll also learn a wide range of skills that you can apply in both B2C and B2B companies. 

Finance

Business Management programs with a concentration in finance are some of the most popular options among business students. The reason for this is simple: those who understand financial management can play a pivotal role in ensuring the success of any organization, large or small. The skills learned through pursuing such a finance-specific specialisation can be applied to nearly every industry imaginable.

Human Resource Management

Time and again, research shows us that Organisations thrive when they invest in their people. A well-trained, qualified, and happy staff allows businesses to operate efficiently and effectively. A business administration course specialising in Human Resource Management provides students with the skill set needed to manage a workforce. This includes topics such as compensation strategies, performance assessment, and more.

Data Analytics

The field of business analytics revolves around utilizing past business information to help make future decisions and solve business problems. Different from business analysts who focus more on addressing specific business needs and suggesting solutions, those in the field of analytics use complex methods to study various forms of raw business information (including but not limited to texts, images, videos, and audio recordings) to come to different conclusions. A business administration degree with a concentration in analytics will provide you with learning opportunities in areas such as machine learning, decision-making, testing, and infrastructure.

Risk Management

Organisational risks are a reality for all businesses, big and small. From unstable markets to cybercrime, there are many potential threats businesses face every day. That's why it's more important now than ever to have skilled professionals who can help mitigate these risks. With the growing trend of digitalisation, organisations need to be proactive in safeguarding their data and reputation. A Business Management course specialising in Risk Management is perfect for students who want to develop their observational skills, problem-solving abilities, and strategic planning. This specialisation enables students to identify potential risks that can affect the operations and value propositions of any organisation and implement strategies to mitigate those risks.

Figure out the best course, university, and destination for you by using CourseSearch by AECC.

What is Business Administration?
Business administration is the process of organising and managing a business or organisation. It includes planning, budgeting, and controlling resources and operations. A degree in Business Administration gives you the foundation you need to succeed in various careers. You'll learn essential skills like financial management, communication, and problem-solving. With this knowledge, you'll be prepared to take on leadership roles in businesses of all sizes. Whether you want to be a CEO, mid-level manager, or small business owner, a degree in Business Administration gives you the foundation you need to succeed.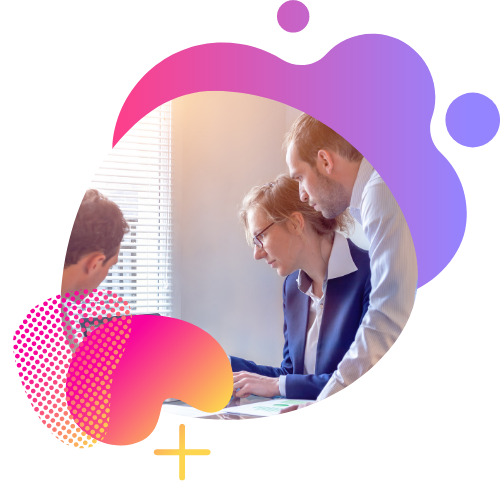 Where to study business administration?
If you have decided on the course of your choice, and the next question that pops into your mind is - 'Where can I study business administration?' Don't worry, we have you covered! These are the ideal destinations to pursue a business administration course in 2023:

USA

The USA is home to 25 of the world's top B-schools according to the QS World University Rankings. So, if you are looking to study business administration from the best of the best, the USA is your go-to destination.
Here are some universities in the USA to study Business Administration in 2023 :
The University of Massachusetts, Lowell

University of Alabama

University of Texas, Arlington

University of New Mexico

Northeastern University
Do you think that the US could be the right option for you? Head to our Study in USA page to know more.

UK
Names such as Cambridge, Oxford, etc. are famous all over the world, but the UK is also home to plenty of other world-class universities that are actually affordable for students from Vietnam. 
Here are some universities in the UK to study Business Administration in 2023 are:
University of Leeds

Birmingham University

Newcastle University

Lancaster University

Middlesex University
Considering the UK? Visit our Study in the UK Page to learn more.
Australia

Australia is a great place to study business and commerce due to the international environment present throughout the country. The programs offered by Australian universities allow students to think strategically and creatively, without being limited by borders. There is also a large population of international students, which provides the opportunity to interact with different cultures and gain exposure to different perspectives.
Here are some universities in Australia to study Business Administration in 2023 are:
University of New South Wales

Monash University

Macquarie University

University of Wollongong

Deakin University

Want to know more about studying in Australia? Visit our Study in Australia page.

New Zealand

In New Zealand, excellence in education meets affordability. All of New Zealand's universities are among the top 3% percent of universities in the world and full-time bachelor's degrees cost less than NZD $20,000 per annum. 
Here are some universities in New Zealand to study Business Administration in 2023 are:
Victoria University of Wellington

Lincoln University

Auckland University of Technology

University of Otago

The University of Waikato
Learn more about studying in New Zealand. Visit our Study in New Zealand page.

Canada

As an international student, you'll find that studying in Canadian universities comes with many benefits. Not only will you receive a high-quality education, you'll also have affordable tuition and the opportunity to gain globally-recognized degrees. In addition, you'll enjoy an excellent quality of life and ample post-study work and immigration opportunities.
Here are some universities in Canada to study Business Administration in 2023 are:
Western University

University of Guelph

University of Regina

University of Northern British Columbia

Nipissing University
Thinking of studying in Canada? Visit our Study in Canada page to know the various factors to consider.
But if you are still not sure about where you want to study, don't worry! Reach out to our counselors to have a one-on-one discussion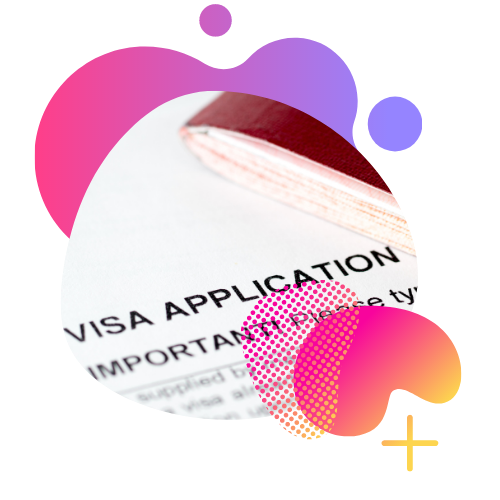 How long does it take to complete a Business Administration degree?

The amount of time it takes to earn a Business Administration degree can vary depending on many factors. For example, the type of degree you choose (associate's, bachelor's, etc.) and whether you attend school full-time or part-time will affect the length of time it takes to complete your degree. In general, an associate degree program can be completed in two years, while a bachelor's degree program may take four years to finish. However, students who transfer from another college or university with transferable credits may be able to complete their business administration degree in as little as two years.
Business administration programs typically require an additional two years of study. However, some institutes offer accelerated courses that allow students to complete the degree in as little as one year. Classes in a business administration program may be focused on specific areas of emphasis, such as accounting or human resources management. These specialisations can help students qualify for advanced careers in specific fields.
What do I need to secure a student visa?
Entry requirements for your education vary from country to country, but you can relax knowing that we'll help you arrange everything.
You will need the following documents to obtain a student visa:
A valid passport.

An offer letter from your chosen university or institution.

Evidence that you meet the minimum English proficiency requirements, such as a score from the PTE Academic, IELTS, or TOEFL. The minimum entry score is 50, but this can differ depending on the course or institution you have applied to.

Proof that you have access to sufficient funds.

Evidence of Overseas Student Health Cover/Insurance which varies from country to country.

Any other relevant documents listed on the Immigration and Border Protection visa checklist for your chosen destination country.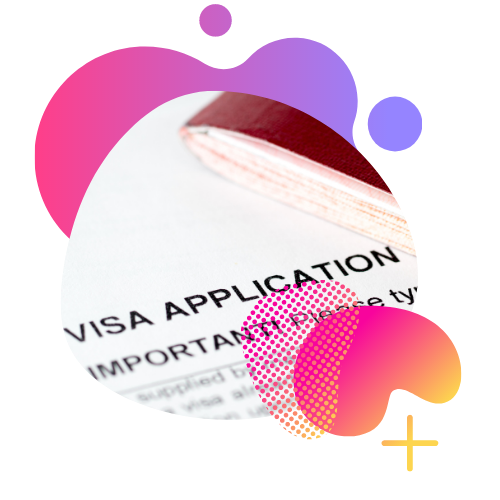 Need help because your circumstances have changed?
Studying can be challenging – and if circumstances have changed that make it even more difficult to stick with your current course. Feel free to approach us and we might be able to suggest an alternative, or help you find a way to finish your course with our support.
Get the best advice regarding credit from prior studies
If you've already completed some units in a similar field and want credit towards your program, we can help with that. It can help in shortening your course duration and cut down your costs, giving you more time for practical training and to make the best of your experience as an international student.
What is the best career in business administration?
According to
Monster.com
, the best-paying jobs in the field of business administration are that of a VP - Finance with an average salary of $1520,000 per year, and a CFO with an average salary of $140,000 per year.
What are the best career fields to choose from in business administration?
Why Study Business Administration abroad?

Here are the undeniable reasons why you should consider pursuing a Business Administration degree abroad:

1. Develop a global perspective
Exposure to different cultures, customs, and ways of life can give you a deeper understanding on your own culture and values. Interacting with the native population and fellow international students also allows you to imbibe diverse cultures, values, and norms. With greater understanding and tolerance, you can become a more independent, self-reliant, and confident in your personal and professional life.

2. Develop marketable skills
As an international student, you have the opportunity to gain valuable skills and experiences that will help your resume stand out. With such an immersive study abroad experience, you can learn or master a new language at social, academic, and professional levels. It is important to understand how leadership styles differ around the world, and it's beneficial to recognise patterns in global leadership and business styles.

3. Create a network across the globe
As an international student from Vietnam, you will have the opportunity to meet like-minded people from all over the world, which opens up a wide array of opportunities for you professionally. A significant number of Vietnamese students who study abroad go on to have successful careers in global organizations. The friends and colleagues you make while studying abroad often will become an invaluable part of your personal network as your careers progress.

4. Build a career abroad
Graduates of Business Administration programs in foreign countries may be able to stay in the country for an extended period of time after graduation. For example, graduates in the UK can extend their resident permit for up to 24 months after receiving their degree. During this time, graduates may be able to find work and transition to a more permanent visa sponsored by their employer.

5. A diverse variety of specialisation options
One of the biggest advantages of getting a Business Administration degree from a foreign institution is that there are many different specialisations to choose from. As an applicant, you can pick and choose which subjects and disciplines you want to study. This gives you a lot more options than you would have at most institutions in Vietnam.
Get ready to plan your Business Administration degree. Consult AECC's expert counselors today
To get in touch with our expert team, simply leave your details below and we'll call you for a FREE consultation.

To get in touch with our expert team, simply leave your details below and we'll call you for a FREE consultation.
What our students say about us
Don't just take our word for it, check out what our satisfied students are saying about us
I knew AECC through a friend's recommendation. Because at first, I was quite vague about the study abroad route, so I just called to ask about studying abroad. Unexpectedly, the counselors are so thoughtful (What I love most is that from consulting to support for admission and Visa application, all are free). Thanks to that, I have found my study path and my loving school. Thank you very much at AECC. "Slightly showing off _ I still have a scholarship"
With the Master of Nursing Practice program, I will be able to fulfill my career goal. The program involves intensified clinical practice, which I believe is the best way to enhance one's knowledge of the discipline. Activities which involve discussion of the global perspectives of nursing will equip me with knowledge to be a globally competitive nurse.
I will take Advanced Diploma of Information Technology at Southern Cross Education Institute as a continuation of the course I have studied here in the Vietnam that gained me a vocational education. I wanted to study this course because I know that what I will learn from their curriculum can be used to my advantage once I apply for a job in my home county or in Japan.  
I believe that the AHIC is the best place for me to get my education because their school's vision is directly aimed at overseas students of different nationalities, like myself. They are best-suited to provide me with well-rounded training that also considers cultural diversity. Through them, I am confident that I would be able to reach my full potential and achieve my goals in advancing my career.
Canberra Institute of Technology (CIT), which offers a course in Early Childhood Education and Care.  The institute has high quality education, which provides the most up -to-date techniques and effective teaching strategies, and I believe that is what I need to help me shape my career
AECC Global provided great assistance on my student visa application in Melbourne, Australia. They made sure that I was on the right track as I extended my visa and kept me updated on the application process. Additionally, the team has been very approachable and always there to answer all my queries.